✔️ Exclusive Access to the Private Facebook Group

As soon as you join you will get access to The Surrender Approach™ Private Facebook Group where you can connect with other soul-centered manifestor's and ask me any of your manifesting questions!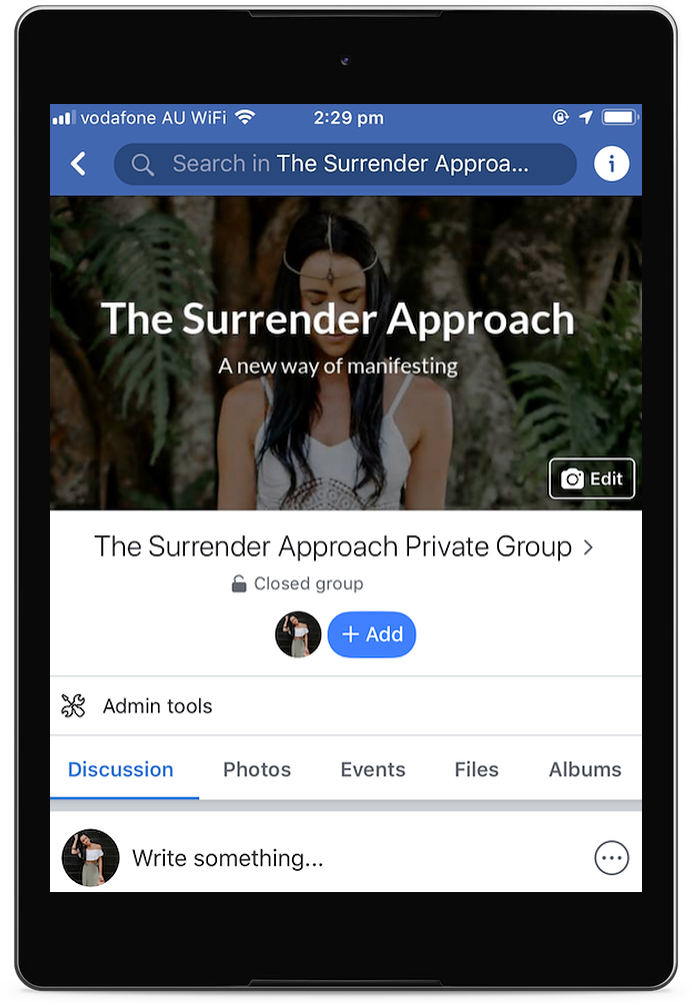 (VALUE $1000)

✔️ Chakra Love Toolkit
Having strong and healthy chakras is key to being a successful manifestor and living in a state of SURRENDER.
The Chakra Love Toolkit includes: a guide on getting to know your chakras, tips on how to strengthen each chakra, plus a powerful guided meditation that will enable you to cleanse, balance and restore your chakra system.
**SPECIAL BONUS FOR THE FIRST 10 PEOPLE TO ENROLL!**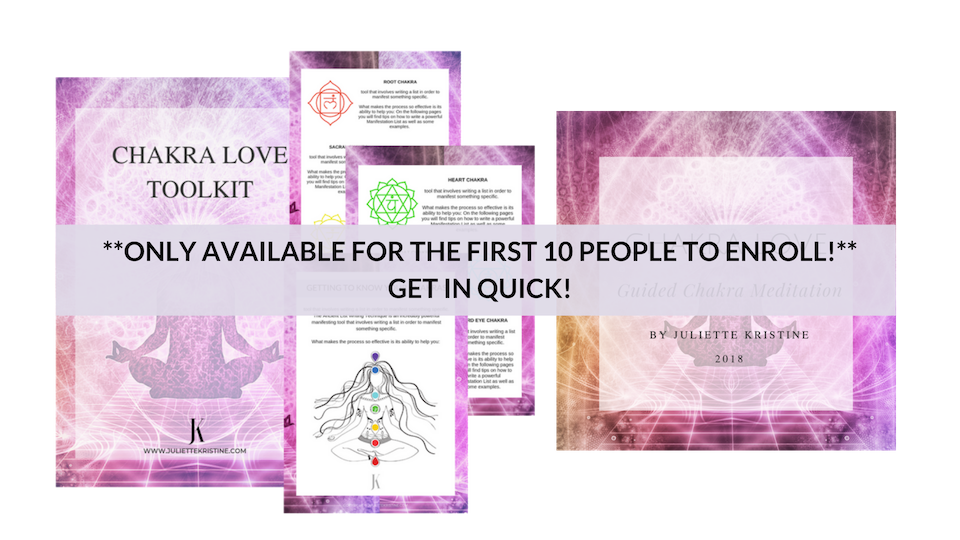 (VALUE $500)
✔️ Full Moon Healing Ritual & Tune-In Meditation Bundle
Often the reason why our desires don't manifest is because we are holding on to things that do not serve us. These could be: fears, limiting beliefs, attachments to someone or something or even negative emotions like hate or jealousy. Without even realising it these things reside in our energy field and block us from manifesting our heart's desires.
The Full Moon Healing Ritual provides a powerful way to heal and release those blockages so you can become a magnet to your desires!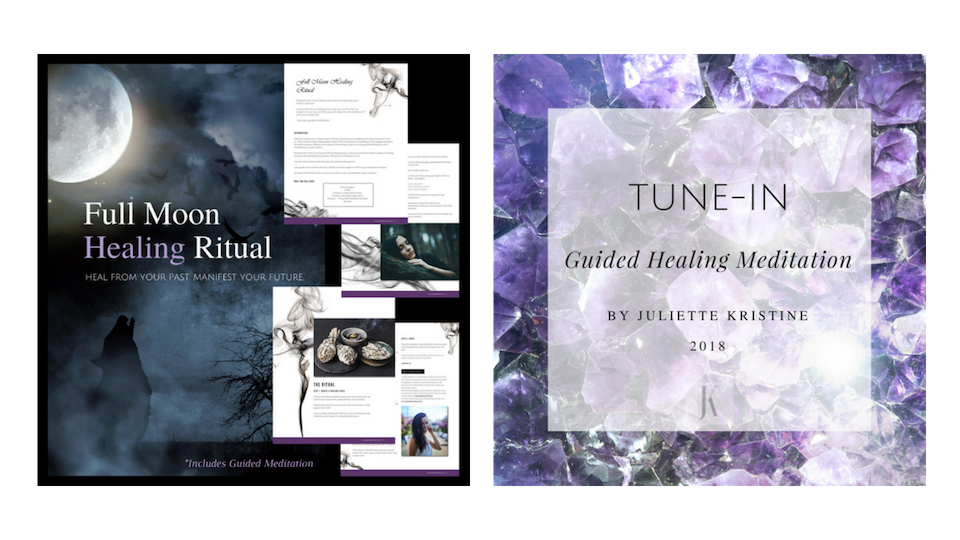 (VALUE $199)

✔️ Ancient List Writing Technique
Manifestation Lists are a powerful way to attract specific goals and desires into your experience such as: your soulmate, dream job, clients, or even your ideal home or office space. The problem is, most people don't know how to write them correctly!
The Ancient List Writing Technique shows you exactly how to write Manifestation Lists (that actually work) and provide REAL results, time and time again.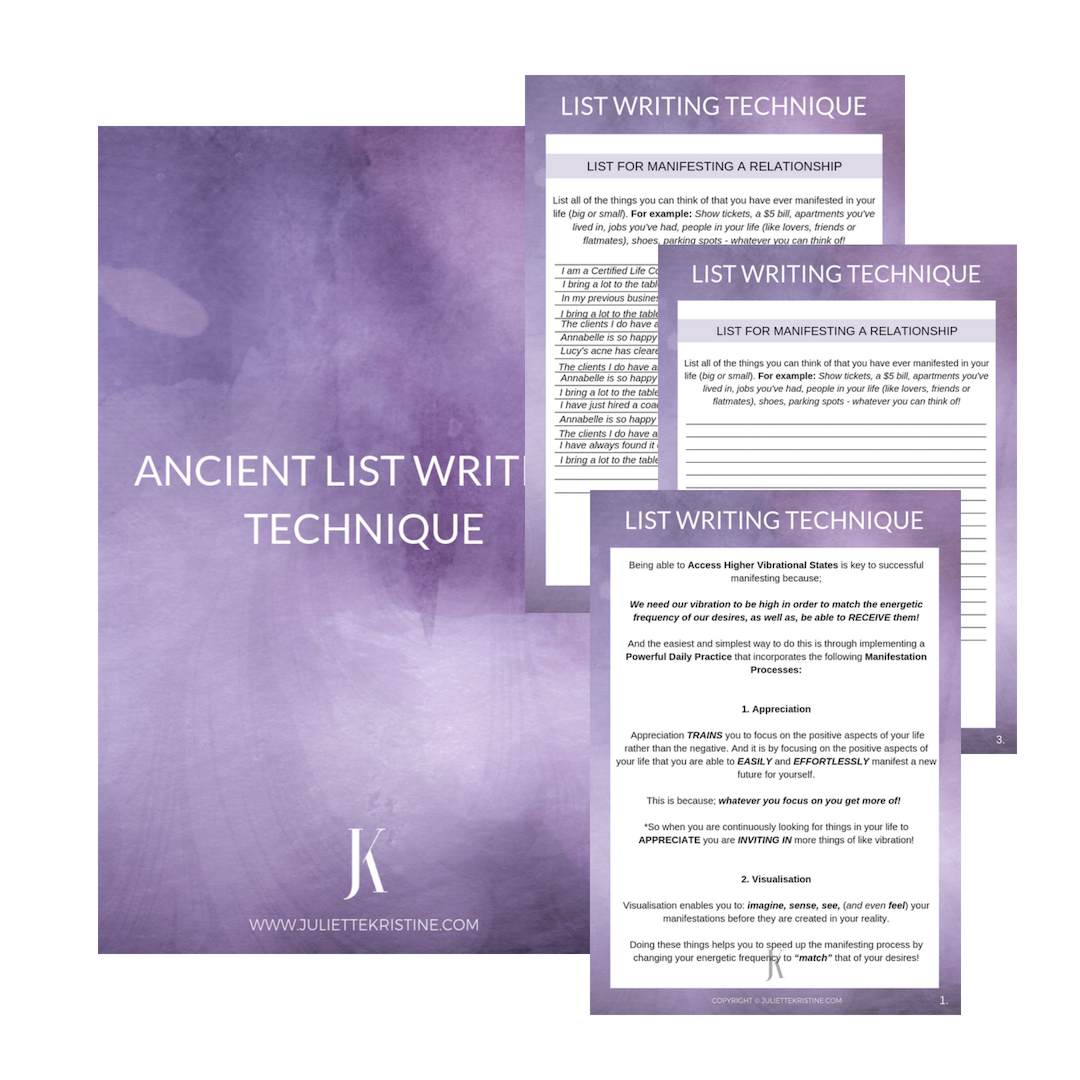 (VALUE $199)

✔️ Powerful Cord Cutting Meditation
Holding onto resentment towards someone (or something) keeps you in an energetic holding pattern that prevents you from manifesting new experiences for yourself.
The Powerful Cord Cutting Meditation enables you to (not only) energetically release yourself from the person or thing that is holding you back, but also close off any unfinished business so you can move on with your life and manifest new empowering experiences.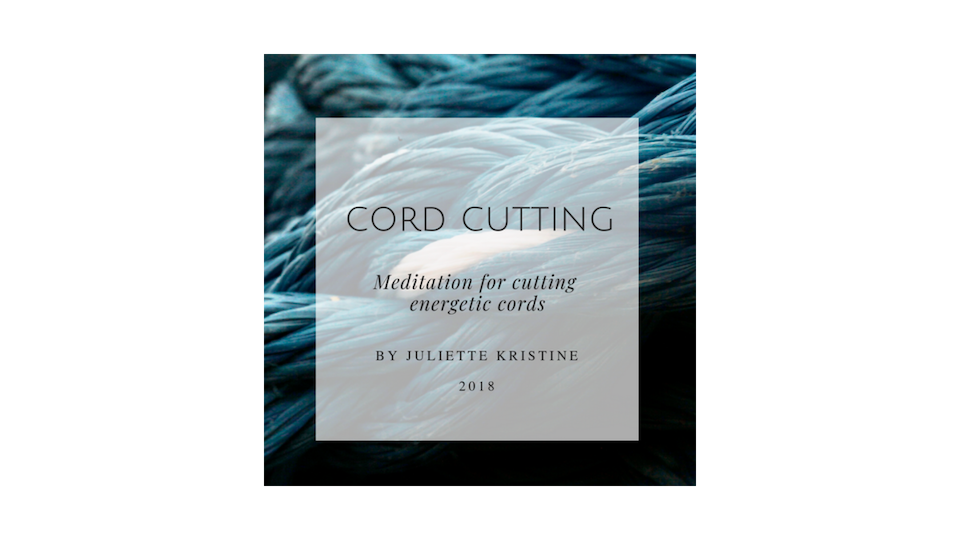 (VALUE $49